Good morning everyone! I know you have all been waiting for this post. Yes, that's right it is the
(you have to imagine the echo after the declaration..lol) I have been trying to decide what we are going to give away for the last couple of days and it finally came to me. Our last giveaway was a print book, so this time we are giving away an e-book! So this giveaway is INTERNATIONAL!!! How exciting. In honor of our Author Spotlight we will be giving away an e-copy of Rachel Thompson's A Walk in The Snark.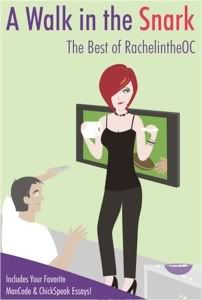 All you have to do is leave us a comment. Are you a #Mancode or #Chickspeak fan? Want an additional entry? Then tweet about this giveaway and make sure to include @YourNeedToRead, leave a separate comment with the tweet link. (make sure to leave your email address in the comment so we can contact you if you win)
* Giveaway ends July 15th
That's it, #easypeasy lets get lots of comments and show Rachel the love we have for her!